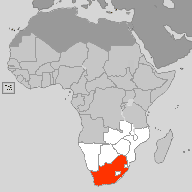 See as well / Voir aussi / Veja também "Africa general – Books"
Abrahams, Randall:
Spinning Around: The South African Music Industry in Transition.
Cape Town: Human Sciences Research Council Publishers,
Occasional Paper, Issue 3, 2003. 33 p.
Contents – PDF Download / Télécharger / Baixar 248 KB
Albertyn, Chris:
Keeping Time. 1964-1974.
The Photographs and Cape Town Jazz Recordings of Ian Bruce Huntley.
Chris Albertyn & Associates CC in partnership with Electric Jive, 2013. 160 p.
Contents
PDF Download / Télécharger / Baixar  5.47 MB
Click the picture to download a PDF version of the book
Andersson, Muff:
Music in the Mix.
The Story of South African Popular Music.
Johannesburg: Ravan Press, 1981. 189 p.
Contents
Ansell, Gwen:
Soweto Blues.
Jazz, Popular Music, and Politics in South Africa.
New York, N.Y. & London: Continuum, 2004. 350 p.
Contents
Ballantine, Christopher:
Marabi Nights.
Early South African Jazz and Vaudeville.
Johannesburg: Ravan Press, 1993. xii & 116 p. & music cassette
Contents
2nd enlarged edition
Marabi Nights: Jazz, 'Race' and Society in Early Apartheid South Africa.
Pietermaritzburg: University of Kwa-Zulu Natal Press, 2012. xvi & 247 p. & audio CD
Contents
Bloom, Harry:
King Kong.
The African Jazz Opera.
Lyrics by Pat Williams and Ralph Trawhela.
London: Collins, 1961. 96 p. First edition
London: Fontana Books, 1961. 96 p. Soft cover
Contents
Breakey, Basil:
Beyond the Blues.
Township Jazz in the '60s and '70s.
Commentary by Steve Gordon.
Cape Town & Johannesburg: David Philip, 1997. 82 p.
Contents
Chilvers, Garth & Tom Jasiukowicz:
History of Contemporary Music of South Africa.
Braamfontain: Toga Publishing, 1994. 172 p.
Contents
Conrath, Philippe:
Johnny Clegg. La passion zoulou.
Paris: Éditions Seghers / Le Club de Stars, 1988. 263 p.
Table des matières
Coplan, David B[ellin]:
In Township Tonight!
South Africa's Black City Music and Theatre.
London & New York, N.Y.: Longman, 1985. 278 p.
Johannesburg: Raven Press, 1985. 278 p.
Contents
Second revised edition
In Township Tonight!
South Africa's Black City Music and Theatre.
Chicago, Ill.: The University of Chicago Press, 2008. 455 p.
Contents
Version française (1985 tirage)
In Township Tonight!
Musique et théâtre dans les villes noires d'Afrique du Sud.
Paris: Karthala, 1992. 456 p.
Table des matières
Coplan, David B[ellin]:
In the Time of Cannibals.
The World Music of South Africa's Basotho Migrants.
Chicago, Ill.: University of Chicago Press, 1994. 300 p.
Contents
Coplan, David [Bellin] & Oscar Gutierrez:
Last Night at the Bassline.
Auckland Park: Jacana Media, 2017. 224 p.
ISBN 978-1-4314-2499-3
Devroop, Chatradari & Chris Walton:
Unsung: South African Jazz Musicians under Apartheid.
Stellenbosch: Sun Press, 2007. 144 p.
Contents
Douglas, Struan:
The Story of South African Jazz. Volume 1.
Durban: afribeat.com, 2013. 344 p.
Contents
Erlmann, Veit:
African Stars.
Studies in Black South African Performance.
Chicago, Ill.: Chicago University Press, 1991. 214 p.
Contents
Erlmann, Veit:
Nightsong.
Performance, Power, and Practice in South Africa.
With an Introduction by Joseph Shabalala.
Chicago, Ill.: The University of Chicago Press, 1996. 446 p. & VHS video
Contents
Erlmann, Veit:
Music, Modernity, and the Global Imagination. South Africa and the West.
New York, N.Y.: Oxford University Press, 1999. 312 p.
Contents
Esterhuysen, Peter:
Kippie Moeketsi: Sad Man of Jazz.
Johannesburg: Viva Books, 1995. 72 p.
ISBN 978-1-874932-21-5
Gaulier, Armelle & Denis-Constant Martin:
Cape Town Harmonies. Memory, Humour and Resilience.
Cape Town: African Minds Publishers, 2016. 368 p.
Contents
Hamm, Charles:
Afro-American Music, South Africa, and Apartheid.
Institute for Studies in American Music, Monograph No. 28.
New York, N.Y.: Conservatory of Music, Brooklyn College of the City University of New York, 1988. 42 p.
Contents
Huskisson, Yvonne:
The Bantu Composers of Southern Africa / Die Bantoe-Komponiste van Suider-Afrika.
Johannesburg: South African Broadcasting Corporation / Suid-Afrikaanse Uitsaaikorporasie,
1969. xxvi & 335 p. + 11 p. (1970 Supplement).
Contents
James, Deborah:
Songs of the Women Migrants.
Performance and Identity in South Africa.
Edinburgh: Edinburgh University Press for the
International African Institute, London: 1999. 238 p.
Contents
Jonker, Julian:
A Silent Way: Routes of South African Jazz, 1946-1978.
Chimurenganyana Series 1.
Vlaeberg: Chimurenga Magazine, 2012. 40 p.
Kivnick, Helen Q.:
Where is the Way. Song and Struggle in South Africa.
London: Penguin, 1990. xv & 378 p.
Contents
Lucia, Christine (ed.):
A World of South African Music. A Reader.
Newcastle: Cambridge Scholars Press, 2005. 368 p.
Contents
Madondo, Bongani (ed.):
I'm Not Your Weekend Special:
Portraits on the Lifestyle and Politics of Brenda Fassie.
Johannesburg: Picador Africa. 2014. 224 p.
Contents
Makeba, Miriam with James Hall:
Makeba: My Story.
New York, N.Y.: New American Library, 1988. 249 p.
Contents
Version française
Myriam Makeba, une voix pour l'Afrique.
Paris: Nouvelles éditions africaines, 1988. 323 p.
Deutsche ausgabe
Homeland Blues – Ein farbiges Leben.
München: Wilhelm Goldmann Verlag, 1991. 348 p.
Makeba, Miriam in conversation with Nomsa Mwamuka:
Makeba. The Miriam Makeba Story.
Johannesburg: STE Publishers, 2004. 262 p.
Contents
Mannergren, Johanna:
Musik, makt och mångfald. Möten med Sydafrika.
Göteborg: Musikhögskolan, 2000. 147 p.
Innehåll
Martin, Denis-Constant:
Coon Carnival. New Year in Cape Town, Past and Present.
Cape Town: David Philip Publishers, 2000. 193 p.
ISBN 978-0-864-864-48-2
Martin, Denis-Constant:
Sounding the Cape.
Music, Identity and Politics in South Africa.
Cape Town: African Minds Publishers, 2013. xxvi & 444 p.
Contents – PDF Download / Télécharger / Baixar 2.27 MB
Masekela, Hugh & D. Michael Cheers:
Still Grazing.
The Musical Journey of Hugh Masekela.
New York, N.Y.: Crown Publishers, 2004. 394 p.
Contents
Mason, John Edwin:
One Love, Ghoema Beat: Inside the Cape Town Carnival.
Charlottesville, Va.: University of Virginia Press, 2010. 140 p.
ISBN 978-0-813930-59-6
McGregor, Maxine:
Chris McGregor and the brotherhood of breath.
My Life with a South African Jazz Pioneer.
Flint, Mich.: Bamberger Books, 1995 244 p.
ISBN 978-0-91745-332-8
Reprint
Grahamstown: Rhodes University, Cory Library, 2014.
McNeill, Fraser G.:  2011
AIDS, Politics and Music in South Africa.
New York. N.Y.: Cambridge University Press, 2011. 306 p.
Contents
Meintjes, Louise:
Sound of Africa.
Making Music Zulu in a South African Studio.
Durham, N.C.: Duke University Press, 2003. 335 p.
Contents
Mogotsi, Joe with Pearl Connor:
Edited by John Patterson & Lars Rasmussen.
Mantindane 'He Who Survives'.
My Life with The Manhattan Brothers.
Booktrader's Jazz Profiles, Vol. 3.
Copenhagen: The Booktrader, 2002. 160 p. & CD
Contents
Mojapelo, Max:
Diary edited by Sello Galane.
Beyond Memory.
Recording the History, Moments and Memories of South African Music.
Somerset West, South Africa: African Minds, 2008. 360 p.
Contents
Molefe, Z. B. & Mike Mzileni:
Photographs by Mike Mzileni. Introduction by Lara Allen.
A Common Hunger to Sing.
A Tribute to South Africa's Back Women of Song 1950 to 1990.
Cape Town, Kwela Books, 1997. 125 p.
Contents
Monsoon, Jon:
Stars, Bars & Guitars. A Journey in South African Music. 
Cape Town: Struik Publishers, 2008. 160 p.
ISBN 978-1-770075-02-3
Muller, Carol A[nn]:
South African Music.
A Century of Traditions in Transformation.
Santa Barbara, Calif.: ABC-CLIO, 2004. 314 p. & CD
Contents
Second edition
Focus: Music of South Africa.
New York, N.Y. & Oxford: Routledge, 2008. xix & 338 p. & CD
Contents
Muller, Carol Ann & Sathima Bea Benjamin:
Musical Echoes: South African Women Thinking in Jazz.
Durham, N.C.: Duke University Press, 2011. 384 p.
Contents
Mutloatse, Mothobi (ed.):
Umhlaba Wethu: A Historical Indictment.
Johannesburg: Skotaville Publishers, 1987. 164 p.
Ndabeni, Esinako & Sihle Mthembu:
Born To Kwaito – Reflections on the Kwaito Generation.
Auckland Park, S.A.: Blackbird Books, 2018.  215 p.
ISBN 978-1-928337-67-6
Ngema, Mbongeni:
The Best of Mbongeni Ngema. The Man and his Music.
Johannesburg: Skotaville/Via Afrika, 1995. 242 p.
ISBN 978-0-799415-28-5
Nyberg, Anders:
Freedom is Coming.
Songs of Praise from South Africa for Mixed Choir.
Glasgow: Wild Goode Publications, 1990. 37 p.
Contents
Okumu, Caleb Chrispo:
Tradition, Identity and Performance.
Black South African Popular Music on SABC Television.
Riga: LAP Lambert Academic Publishing, 2010. 328 p.
ISBN 978-3-8383-6494-0
Olsen, Kathryn:
Music and Social Change in South Africa.
Maskanda Past and Present.
Philiadelphia, Pa.: Temple University Press, 2014. xix & 223 p.
Contents
Olwage, Grant (ed.):
Composing Apartheid.
Music for and against Apartheid.
Johannesburg: Wits University Press, 2008. 311 p.
Contents
Pietilä, Tuulikki:
Contracts, Patronage and Mediation.
The Articulation of Global and Local in the South African Recording Industry.
London: Palgrave Macmillan UK, 2015. xi & 239 p.
Contents
Rasmussen, Lars:
Abdullah Ibrahim. A Discography.
Copenhagen: The Booktrader, 1998. 240 p.
Contents
2nd revised edition
Copenhagen: The Booktrader, 2000. 240 p.
Contents
Rasmussen, Lars:
Sathima Bea Benjamin: Embracing Jazz.
Booktrader's Jazz Profiles, Vol. 1.
Copenhagen: The Booktrader, 2000. 112 p. & 2 CDs
Contents
Rasmussen, Lars:
Cape Town Jazz 1959-1963.
Photographs by Hardy Stockmann.
Booktrader's Jazz Profiles, Vol. 2.
Copenhagen: The Booktrader, 2001. 112 p.
Contents
Rasmussen, Lars :
Jazz People of Cape Town.
Booktrader's Jazz Profiles, Vol. 4.
Copenhagen: The Booktrader, 2003. 304 p.
Contents
Rasmussen, Lars:
Mbizo – A Book about Johnny Dyani.
Booktrader's Jazz Profiles, Vol. 5.
Copenhagen: The Booktrader, 2003. 352 p.
ISBN 87-914430-1-6
Schadeberg, Jurgen:
Jazz, Blues & Swing.
Six Decades of Music in South Africa.
Photographs by Jurgen Schadeberg.
Essays by Don Albert, Gwen Ansell, Darius Brubeck and Hotep Idris Galeta.
Claremont, South Africa: David Philip Publishers / New Africa Book, 2007. 168 p.
Contents
Schlesinger, Minky:
Nightingales and Nice-time Girls:
The Story of Township Women and Music (1900-1960).
Kensington, S.A.: Viva Books, 1993. 82 p.
ISBN 978-1-874932-06-2
Schlesinger, Minky:
Yvonne Chaka Chaka. Princess of Africa.
Kensington, S.A.: Viva Books, 1993. 52 p.
Contents
Shaw, Jonathan G.:
The South African Music Business. 3rd edition.
Johannesburg: Ada Enup, 2017. 704 p.
Download / Télécharger / Baixar "Contents_PDF" 2.96 MB
South African Music Studies (Matieland), Vol. 33, No. 1, 2013.
Issue on South African Jazz
Contents
Steingo, Gavin;
Kwaito's Promise.
Music and the Aesthetics of Freedom in South Africa.
Chicago, Ill.: University of Chicago Press, 2016. 320 p.
Contents
Thembela, Alex J. & Edmund P.M. Radebe:
The Life and Works of Joseph Shabalala and the Ladysmith Black Mambazo.
Pietermaritzburg: Reach Out Publishers, 1993. 77 p.
ISBN 978-0-947457-64-8
Titlestad, Michael:
Making the Changes.
Jazz in South African Literature and Reportage.
Pretoria: University of South Africa Press / Leiden: Koninklijke Brill NV, 2004. 275 p.
Contents
Walton, Chris & Stephanus Muller (eds.):
Gender and Sexuality in South African Music.
Stellenbosch: Sun Press, 2005. 97 p.
Contents
Whaley, Andrew:
Brenda Remembered. {Brenda Fassie}
Claremont, South Africa: Spearhead / New Africa Books, 2004. 91 p.
Contents
Williams, Pat:
King Kong: Our Knot of Time & Music.
A Personal Memoir of South Africa's Legendary Musical.
London: Portobello Books Ltd., 2017. 336 p.
ISBN 978-1-84627-653-8
Page created 03/10/2017 © afrobib.com – update 11/10/2018