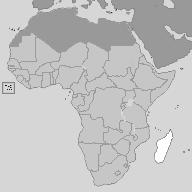 See as well / Voir aussi / Veja também "Africa general- Articles"
Ewens, Graeme, Alain Courbis & Werner Graebner:
Indian Ocean. A Lightness of Touch.
The Comoros – Mauritius – La Réunion – The Seychelles.
in: Broughton, Simon; Mark Ellingham & Jon Lusk (eds.):
The Rough Guide to World Music, Volume 1: Africa and the Middle East.
London: The Rough Guides, 2006: 163-170.
Précourt, Fanie:
Maloya et séga des Mascareignes, ethnomusicologie d'un genre pluriel.
Africultures (Paris), vol. 98, n° 2, 2014: 108-115.
Samson, Guillaume:
Idéologie raciale, récits de voyage et ethnographie coloniale
aux Mascareignes : l'essentialisation musicale du « Noir ».
in: Médéa, Laurent (dir.):
KAF. Étude pluridisciplinaire.
Sainte-Clotilde de La Réunion: Zarlor Editions, 2009: 191-209.
Page created 12/08/2018 © afrobib.com