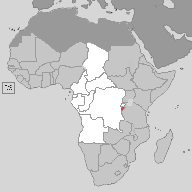 See as well / Voir aussi / Veja também "l'Afrique centrale en général – Articles"
Hayes, Dorian & Karengera Eric Soul:
Rwanda & Burundi Echoes from the Hills.
in: Broughton, Simon; Mark Ellingham & Jon Lusk (eds.):
The Rough Guide to World Music. Volume 1: Africa and the Middle East.
London: The Rough Guides, 2006: 313-320.
Page créée 06/08/2018 © afrobib.com